About
At our core, LANCAS is dedicated to innovatively overcoming obstacles to get our clients to their objectives seamlessly.
LANCAS: Investigations | Protection | Consulting
LANCAS is a comprehensive investigations, protection and consulting agency headquartered in Melbourne, Florida (Florida's Space Coast) with a second, firmly rooted location in Miami, Florida. LANCAS is positioned strategically within the central-east and southern regions of Florida, while also providing services nationwide. With highly skilled agents, bilingual specialists, and staff, LANCAS provides solutions to clients through purposeful action by delivering value that exceeds expectations. Our experience and resources give us the ability to handle the most complex matters and provide real-world and practical solutions to our clients through a variety of techniques and outside-the-box success strategies.
Our mission is to tirelessly blend technology, technique, and experience so our clients are able to achieve their objectives seamlessly. We innovatively overcome obstacles and mitigate risk to those objectives through investigative, protective and consulting services, strategic partnerships and a firm commitment to the solution.
We get the job done with expertise, professionalism, discretion, and integrity.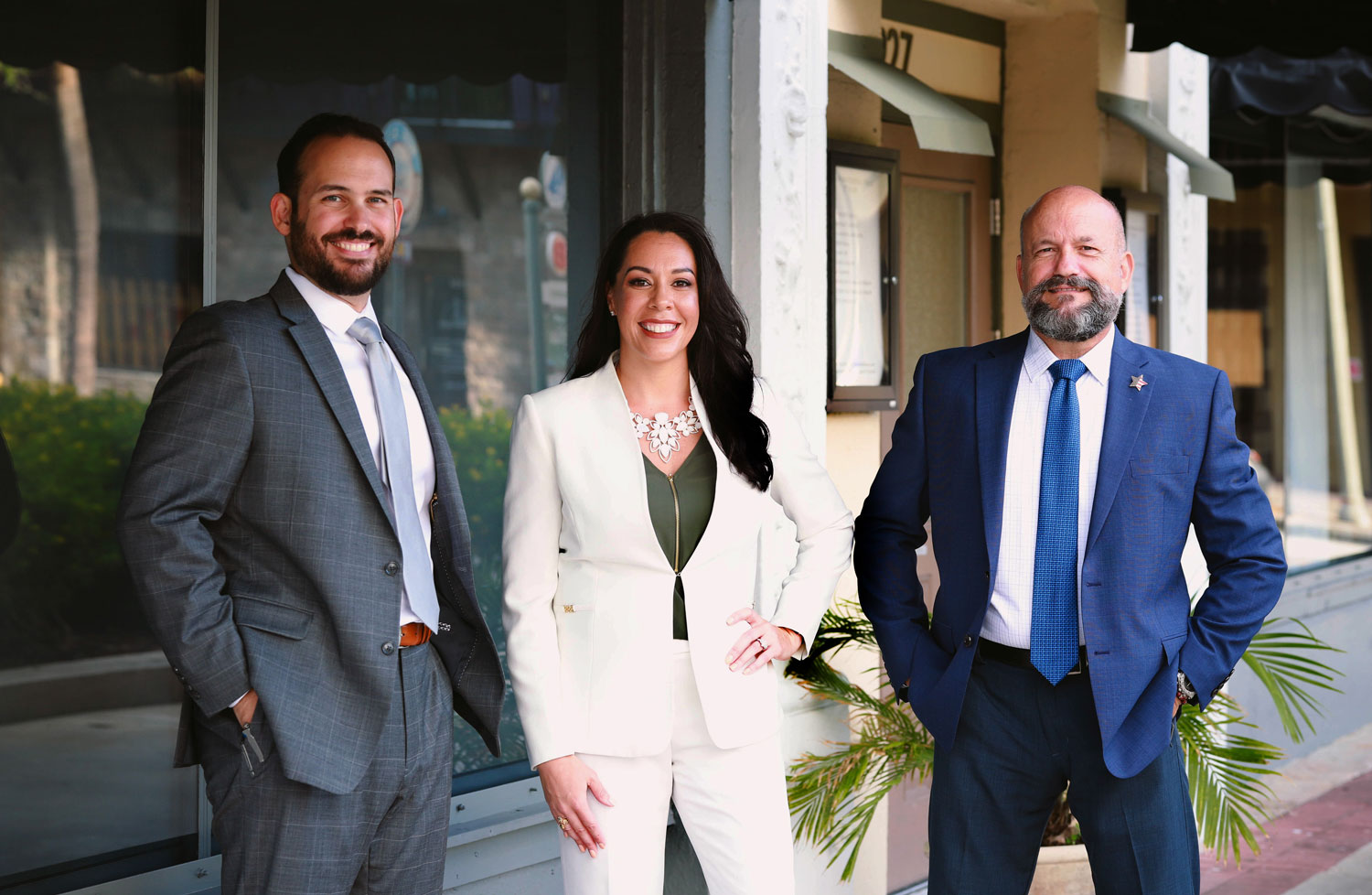 Meet our elite and fully-licensed Specialists, a cohort of former US Special Forces operatives, former federal law enforcement agents, and experienced personnel from the private sector, is unrivaled within the industry.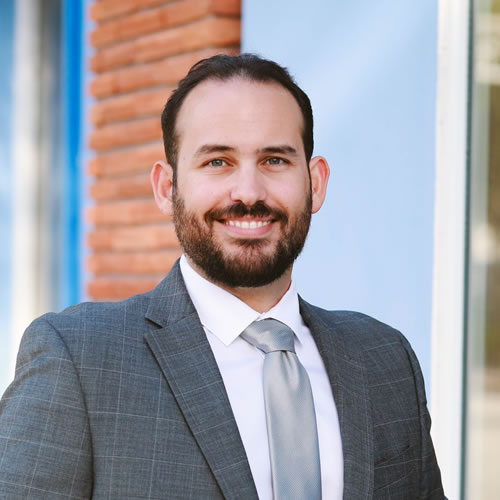 Lucas Delgado, BAI
Lucas Delgado is a board accredited investigator with over a decade conducting complex investigations and executive protection details. Lucas serves as the President of LANCAS, your comprehensive solutions agency that is family, minority, veteran and woman owned and operated. The agency was established in 1994 by Lucas' parents and is now lead by Lucas and his wife, Rachel Delgado. Lucas's primary objective is to provide clients with the highest quality of service bringing them unmatched value.
read more
Lucas brings a litigation focused and solution-oriented mindset to the job having worked cases alongside heavy-hitting trial lawyers and successfully obtaining the impossible. Lucas revels in serving clients from a broad spectrum of backgrounds and creating solutions that have become truly impactful over the years. Having worked investigation cases and executive protection details throughout the country, including the Aurora Colorado Massacre in 2012 and Boy Scouts of America Mass Tort cases, gives Lucas a serious advantage of the innovative solutions clients deserve. Within a 5-year span, Lucas was lead investigator on civil cases bringing in over $60 million dollars, cumulatively, to its clients. While overseeing executive protection details, Lucas has provided value in protection and discretion to billionaires, law offices, board of directors, dignitaries, executives, families, individuals-at-risk and businesses throughout Florida. He is truly a veteran in his tradecrafts, while being a student to purposeful knowledge and information gathering.
Lucas couldn't be happier getting to share the helm with his wife, Rachel Delgado, former plaintiff attorney and civil defense Attorney, and his father, F. Delgado, former Army, DOJ Agent and over 25 years in the industry.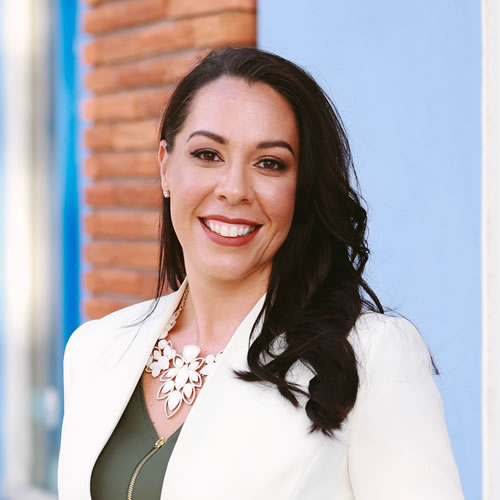 Rachel Delgado, Esq.
Meet Rachel Delgado, Esq., VP of Legal & Operations at LANCAS. Rachel specializes in civil and corporate investigations, as well as consulting on specialty matters.
Rachel's investigative and consulting services are highly sought after by zealous attorneys, because she is in the unique position of being an attorney herself. Rachel began her career as a trial attorney with a prominent Plaintiff litigation firm in Coral Gables, Florida, where she handled multi-million dollar catastrophic injury and wrongful death cases with a niche in highly regarded negligent security matters.
read more
She then transitioned to a civil defense litigation firm with offices nationwide, where she expanded her practice areas to include medical malpractice, auto and transportation, construction, and premises litigation. Through her tenacity and commitment to her work, Rachel stood out from others as she secured a premier hospital system on the east coast of Florida as a client. She attained this client in a move not expected of people holding her Associate Attorney role at that time. There is no status quo when it comes to Rachel and what she sets her sights on.
Rachel brings an invaluable and unique perspective to LANCAS. She has years of experience hiring and vetting investigators and experts in preparation for trial. Furthermore, she intimately understands many of the legal issues affecting your case. Rachel is able to ask deeper questions of witnesses, identify issues of vulnerability and make more meaningful recommendations to the client… because she's worked in their shoes for years.
Rachel's morning coffee is the excitement of running her own business, digging for solutions on complex matters and creating new consulting and investigation services to benefit her clients. She is empowered and energized every time a client entrusts her with a complex case or jury consulting request, just to name a few. She understands what's at stake and believes a commitment to being adaptable and creative in every decision and action, is the clearest path to overcoming obstacles.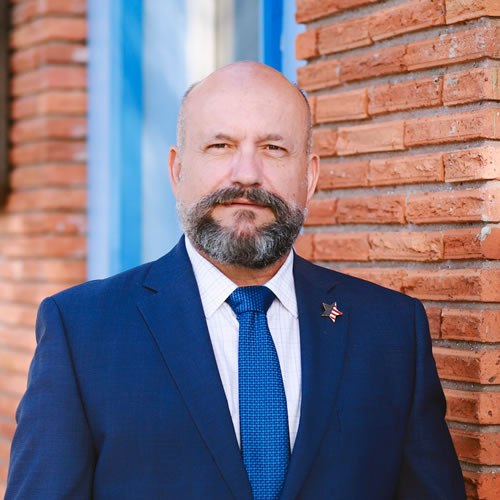 F. Delgado
Delgado is the VP of Investigations & Protection at LANCAS. In addition to working in the investigations field, he leads our executive protection and security consulting teams. After serving in the U.S. Army and U.S. Department of Justice, F. Delgado went on to work as a private investigator and protection specialist, for over 25 years now. He provides executive protection to high-net-worth individuals and also provides highly sought-after consulting services. F. Delgado is bilingual and has a unique ability to adapt to numerous environments and cultural settings.
read more
Delgado launched the agency in 1994 and has worked on high profile cases like the TAM Airlines Flight 3054 crash in Brazil and the Firestone and Ford tire controversy. His work has brought in over $275 million dollars in awards to his clients.
Delgado believes in hard work and pulling from your inner strength. Facing political persecution, he and his family were pushed out of Cuba. His family came to the United States with nothing but the clothes on their backs. Family and faith were enough though. Starting a new life with little resources, instilled in him a hard and smart work ethic and an adaptable personality, which serves him well in the field.
After Hurricane Maria tore through Puerto Rico, F. Delgado worked a team through the devastated area just hours after the destruction. F. Delgado and his team worked professionally through rough terrain and harsh environments to provide protection for critical infrastructure. A natural leader who brings out the best in his colleagues, F. Delgado's work on worldwide events both spotlights and reinforces his ability to delegate with a calm confidence. 
Delgado is an avid fan of firearm shooting and has taught over a thousand students in the subject. He enjoys taking people under his wings who want to be the best in their professions.
LANCAS is a family owned and operated investigations, protection and consulting company that is rooted in Christian faith principles. We find guidance and purpose though His word, both professionally and personally. While this is where our deep commitment to integrity, community and how we treat others comes from, we expect mutual respect and inclusiveness be shared between all Team Member's beliefs.